SKYBOX RENTAL
We offer the opportunity to hire skyboxes and a VIP restaurant for VIP clients, corporate meetings, and meetings with business partners during events held. The capacity of these areas is approximately 150 persons. Specific requirements are managed on an individual basis.
Contact details - Commercial Department, tel.: +420 596 707 303, e-mail: obchod@arena-vitkovice.cz.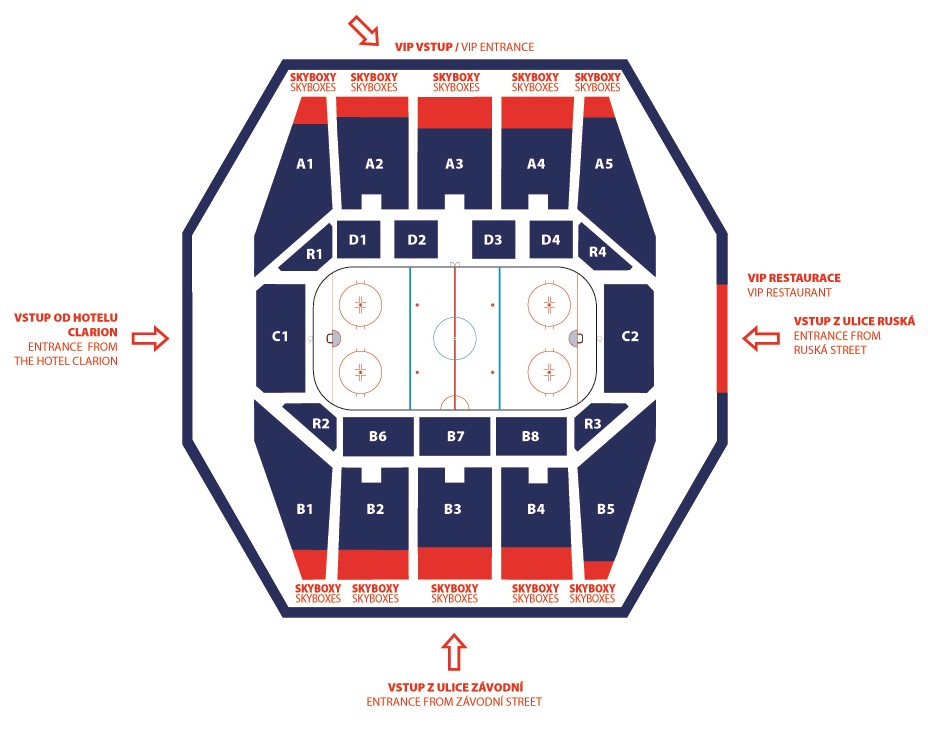 There are 18 skyboxes with a capacity for 6, 9, 12, 15, 18 and 24 persons in the OSTRAVAR ARENA. There are 249 seats in the skyboxes.
The arena also offers 2 VIP cabins, each for 6 persons, and a VIP restaurant with a capacity of 150 persons.
VIP guests enter the skyboxes and cabins from car park "F", passing the reception desk and taking one of the lifts to the 5th floor.